Optical Design & Engineering
Optical and optomechanical design and engineering are the core capabilities of our company. Promet's cohesive engineering team will work with you from concept development through testing to ensure the quality and marketability of your project. By working closely with our customer, analysis, design and system integration are completed with marketability as the ultimate goal, on time and within budget.
Promet streamlines the design process with powerful software tools for 3D solid modeling, Finite Element Analysis (FEA) and integrated optical simulation tools. Whether you're developing new products, optimizing existing systems or designing specialized optical components, Promet delivers practical cost-effective solutions to resolve unique application challenges.
Concept development
Optical design
Optomechanical design
Optical simulation and analysis
Optical testing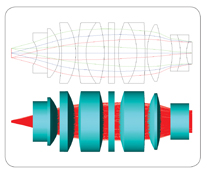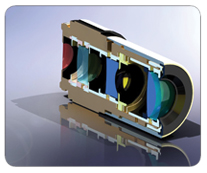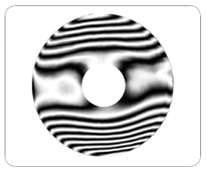 Promet's laboratories are equipped with state-of-the-art instrumentation and customized equipment for full service, in-house optical testing and system characterization. Our capabilities encompass a wide range of specialties, from analysis of optical parameters to characterization of imaging properties of complex assemblies.